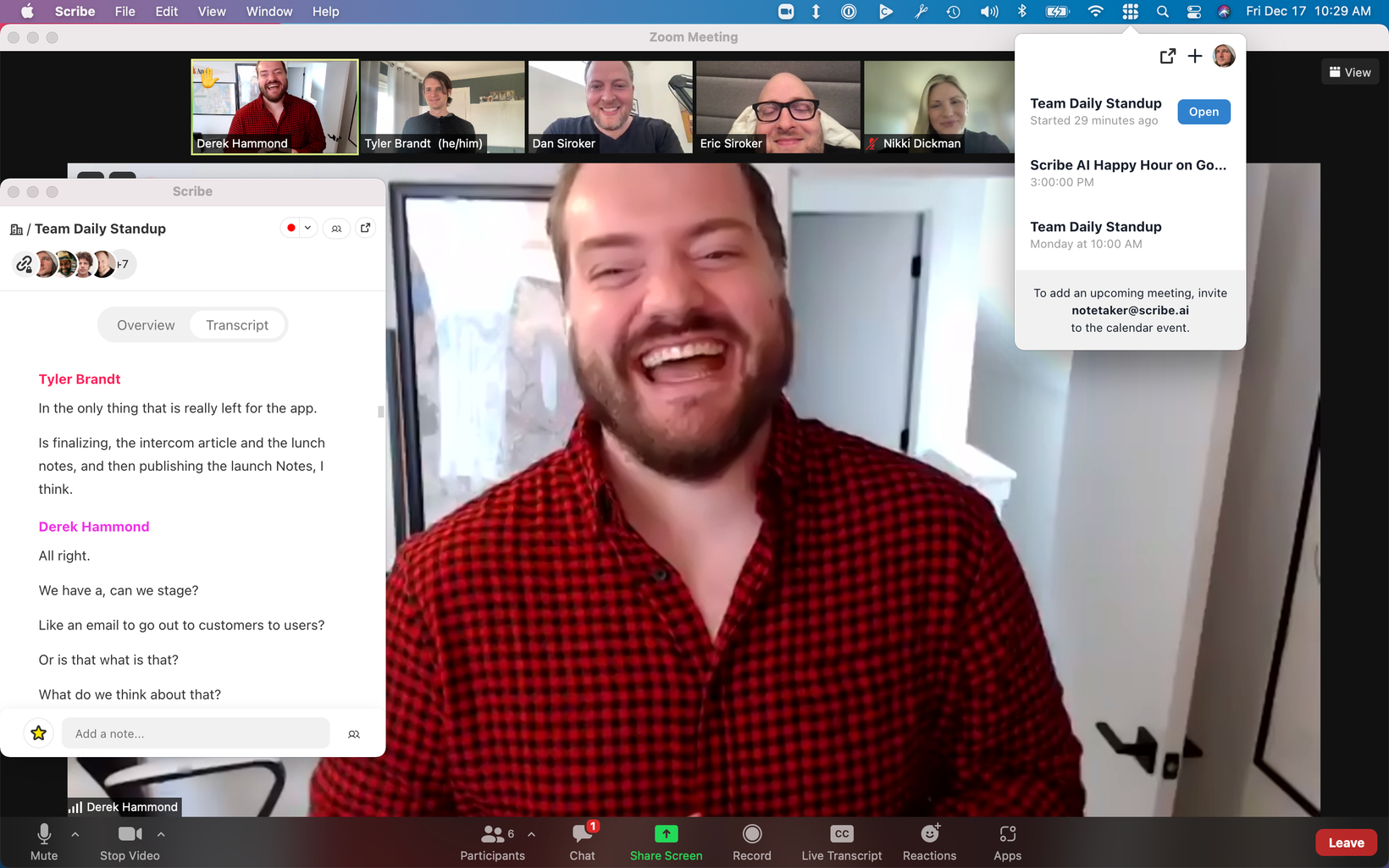 DATE:

AUTHOR:

Tyler Brandt
DATE:
AUTHOR: Tyler Brandt
Our customers told us that one of their biggest challenges is staying engaged with the meeting and taking notes at the same time, without context switching between their videoconferencing app and Scribe. We are excited to announce the new Scribe Desktop App, which we believe will go a long way towards addressing this problem (and also help you ensure that all your meetings are recorded)!
Once you download and install the app for your platform (Mac or Windows), you can:
Easily see your upcoming and in-progress meetings, and join them (in Zoom and Google Meet) in a single click: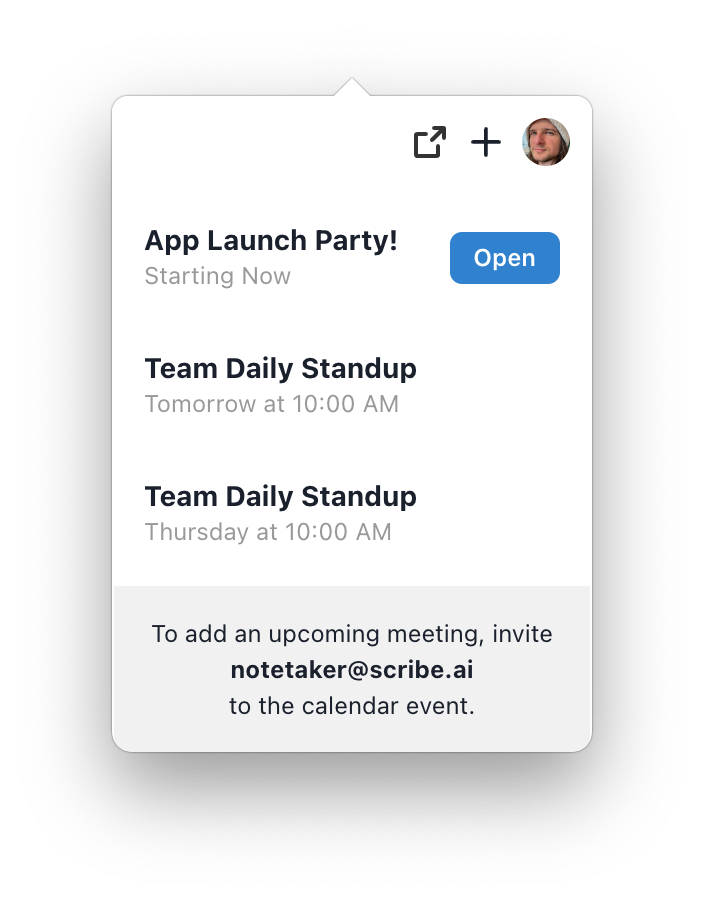 View an existing meeting with Scribe if one exists for the Zoom meeting you are joining, in a dedicated always-on-top window. If Scribe isn't already in the meeting, you can add it directly in the app: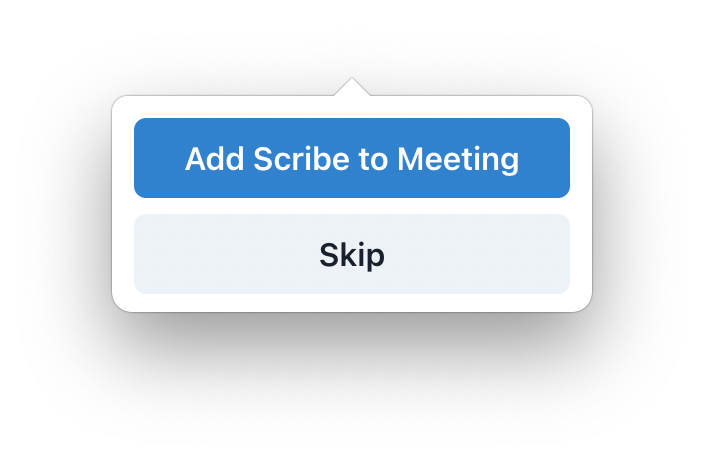 Give it a try!