DATE:

AUTHOR:

Derek Hammond
Share standalone meeting clips with others
DATE:
AUTHOR: Derek Hammond
Sometimes we want to share specific parts of the meeting to our teammates instead of the whole thing. That's where clips come in. To create a clip, simply highlight the parts of the transcript you want to share and press "Create clip"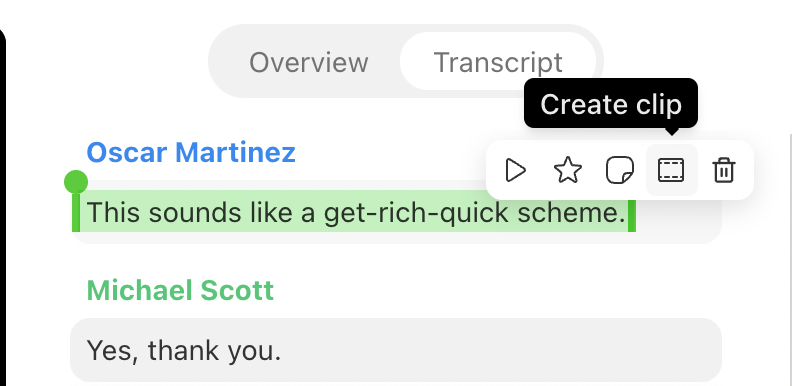 A clip will be automatically generated for you. When you're ready to share those clips with others you can do so by moving your mouse over the clip and clicking "Get public link". This link will load the standalone clip page which can be shared with your teammates, even those who aren't in the meeting.