DATE:

AUTHOR:

Ricky Raykhenberg
Recording access controls
DATE:
AUTHOR: Ricky Raykhenberg
Take full control of your meeting recordings with new access controls. You'll be able to manage who has access to your recordings and what actions they can perform.
You can open the workspace and email management controls through the sharing dialog.
Have an all-hands you want to share with the entire Workspace? Set the workspace visibility to "Viewer" and the meeting will be visible and searchable to everyone in your organization's Workspace.

You can also share meeting recordings with individual users using their email.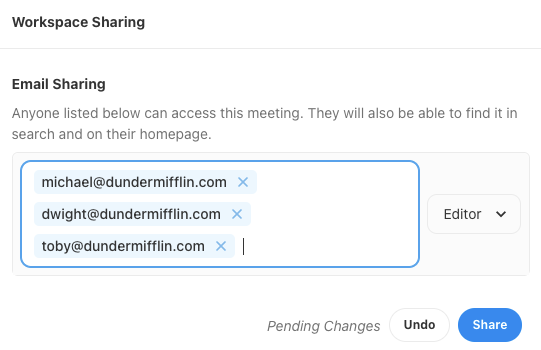 Manage or revoke access for existing users via the dropdowns next to their names.